Coventry Customers Can Now Have Parcels Delivered Next Day From under £5.00 + VAT
Cut the costs of sending out your packages without compromising the service you provide to your customers with our Coventry parcel delivery.
Parcels up to 30kg & 1.4m long can be sent for under 5.00 + VAT when sending them in volume. Larger items can still be sent but will attract an additional charge.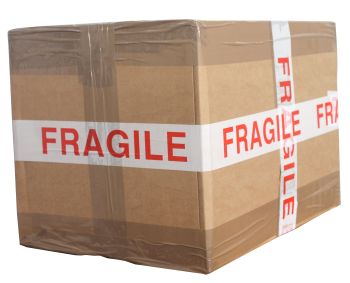 Online sellers have seen a huge increase in sales volumes and it is important that your buyers receive a quality service from the moment they press the 'buy button' on your web site, right up to the point that they have their purchase in their hands. This will help to ensure they are happy to return or recommend you to friends or associates. With social media and blogs a massively important extension of your marketing activities, it is crucial that your company receives positive reviews on such sites as Facebook, Twitter etc. One sure way to attract negative comments is to use poor quality carriers to deliver your sales.
Here at Coventry Couriers we don't think that you should be forced to use a low cost carrier that utilises what are euphemistically referred to as 'Lifestyle Couriers' to achieve that aim, just because they are cheap. These couriers are generally people delivering goods in their own cars without the correct insurance to ensure your products are properly protected. Reliability is also an issue with many mothers attempting to fit deliveries in – between morning and evening school runs. The time-frame for delivery is also an area that can leave your customers disappointed – usually around 3 – 5 days but it often exceeds even this.
We are pleased to be able to offer our customers in Coventry and surrounding areas a courier service that will cost you less, be delivered Next Working Day and be performed by staff with the correct level and type of insurance for your peace of mind.
Generous Parcel Size & Weight Allowances
Our flat rate charges for parcels up to 30kg in volumetric or actual weight to most mainland areas of the UK is simple and convenient, as you will not need to adjust your prices based on the weight bands that many parcel carriers use to price your items. Combined with a very generous size allowance that lets you send items up to 1.4m long will again make costing your delivery charges into your pricing much easier than having to calculate both size and weight for each of your products when setting your prices.
Coventry Parcel Delivery
Find out more about the Coventry Parcel Courier Services From Coventry Couriers by emailing info@coventrycouriers.co.uk or by calling us on 02476 011 417